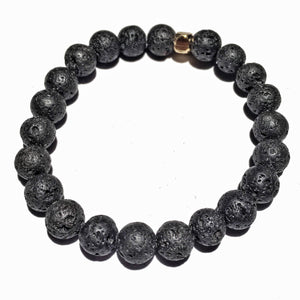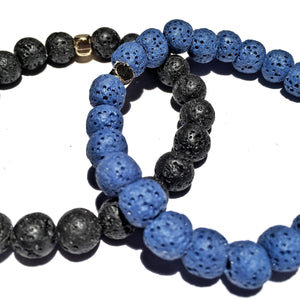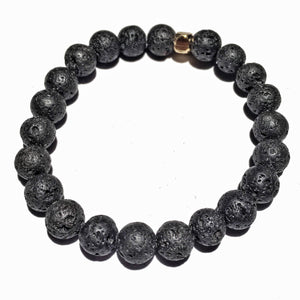 Black Lava (Protection) Semi Gloss Oil Diffuser
Due to lavas porous nature these bracelets are great as essential oil diffusers. Great for aroma therapy and stress relief. Just place two to three drops and rub into beads. OILS NOT INCLUDED.

Bead size is 8mm.


Lava stone is a stone associated with energies of protection, strength, stability and resilience. Lava stone is one of the most popular stones in the market. The natural craters add a great texture and earthy look that can be dressed up or worn casually.This piece is great for stacking or just keeping it: stylish yet simple. Made with elastic stretch cord they are as easy on as off.


Reference:
Small Medium around 7-7.25 in
Medium Large around 7.5-7.75in

*Note that healing crystal meanings are spiritual supports to healing and are not prescriptions or healthcare information.